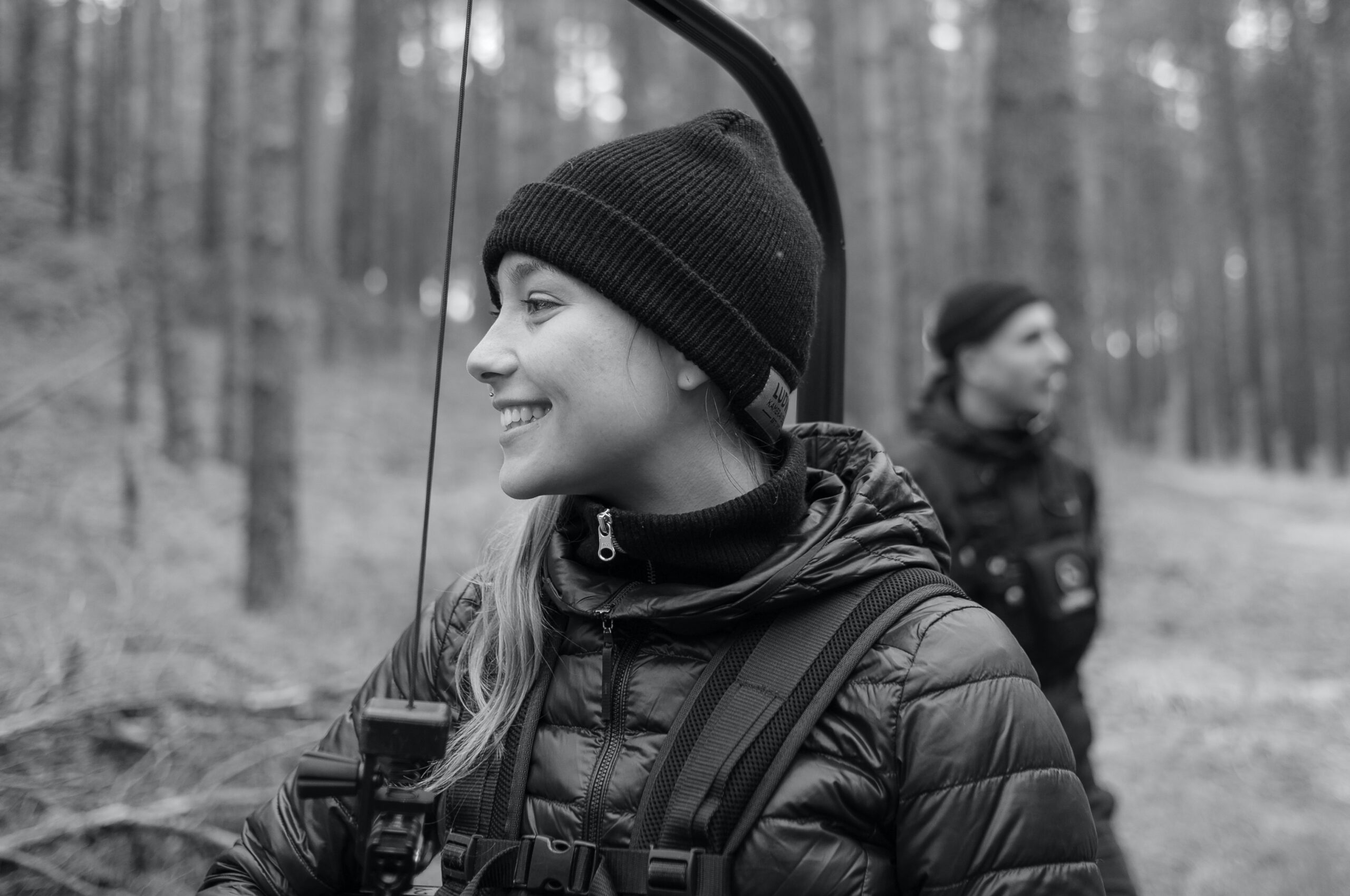 Lena Katharina Krause was born in Münster. After graduating school and discovering filming while traveling around the world, she moved to Berlin to complete the Bachelor of Arts in Film and Television with a focus on camera. During her studies, she began working as a camera assistant for various small and large productions for feature films, commercials and series, as well as working in the camera rental Cinegate Berlin. This was followed by Master of Arts in Film at the FH Dortmund. To devote herself more intensively to her own Cinematography, she decided to study at the Hamburg Media School and successfully completed the Master of Arts in Cinematography with the Film "I AM" which was nominated for a Student Academy Award, won the HBOMax Best Short Film Award and qualified for the Academy Awards 2022. 
She is a lecturer for visual language Motion at the design factory in Hamburg.
The American Society of Cinematographers selected her to take part in the ASC's Vision Mentorship Program 2023 – 2024, her mentor is Denis Lenoir, ASC, AFC, ASK.
Lena is also working as an author, currently on her first screenplay for a feature film called "RAWR", funded by MOIN Film Fund.
She is fascinated by stories, whether as a cinematographer or author, that create a particularly intense mood and transport the soul of the characters to the surface. She always focuses on a visually compelling style, which is always deeply connected to the story and never superfluous.
Lena is based in Berlin and works worldwide.
represented by
Gottschalk || Behrens || Unkelbach
+49 40 4327663